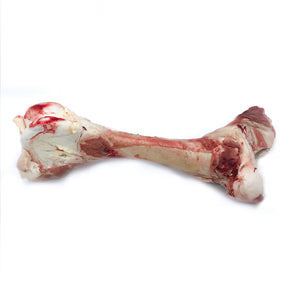 Whole beef marrow bones ideal for dental hygiene & gum health.
Suitable for large dogs only. Approximately 30cm - 40cm in length.
Individual sizes may vary, depending on stock availability.
Price per bone.
Always supervise your dog while feeding bones and never feed cooked bones as this can be very dangerous.