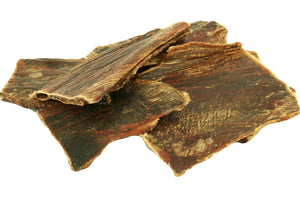 Kangaroo Jerky delivers a protein rich chewing experience your best friend will love. 100% digestible, and can even help to clean teeth and gums as your pet chews.
Kangaroo Jerky is a safe and healthy single protein treat, with natural high levels of Antioxidants and Omega 3.
NO additives, chemicals or preservatives.
Ingredients: 100% Australian Kangaroo
Analysis: Protein 50% – Fat 3% – Fibre 0.1% – Salt 2%