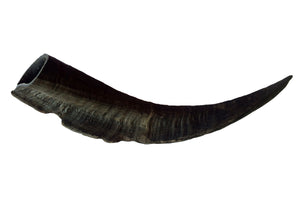 Goat Horns deliver a Keratin protein rich chewing experience your best friend will love. Goat Horns are 100 % digestible, they contain natural flavors your best friend will crave, and even help to clean teeth and gums as your pet chews. If you want a treat that lasts a long time this is your one! 

PRODUCT INFORMATION
Ingredients : 100% Goat.
Available Sizes; Small, Medium & Large (Price Per Goat Horn)
Individual sizes may vary, depending on stock availability.
Analysis : Protein 19% Fat 2% Fibre 1% Salt 1%