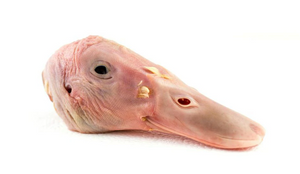 Duck heads, without the beak are a great addition to your pets diet, suitable for all size dogs. With soft bone with eyes and brain left in, they bring a range of varying vitamins & minerals to your dogs diet.
Individual sizes may vary, depending on stock availability.
Price per 1kg

Always supervise your dog while feeding bones and never feed cooked bones as this can be very dangerous.