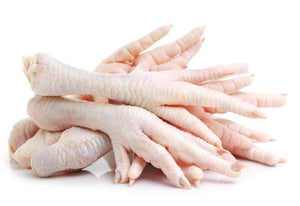 Raw chicken feet might not be the prettiest things you'll ever feed your dog. However, they will provide him with a good amount of Glucosamine, a nutrient vital to joint health. Chicken feet can also act as natural toothbrushes, playing a role in your dog's daily teeth maintenance
Individual sizes may vary, depending on stock availability.
Available in 1kg 
Always supervise your dog while feeding bones and never feed cooked bones as this can be very dangerous.