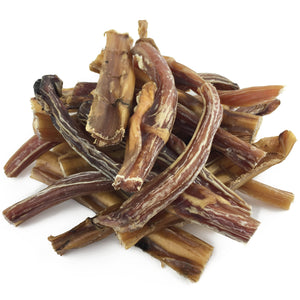 Bully Sticks deliver a protein rich chewing experience your best friend will love. Bully Sticks are 100% digestible, they contain natural flavours your best friend will crave, and even help to clean teeth and gums as your pet chews.
Bully Sticks are a safe and healthy single protein treat.
NO additives, chemicals or preservatives.
Available per stick or in a pack of 3
PRODUCT INFORMATION
Ingredients: 100% Australian Beef
Approx. 12-15cm, 20-25g
Sizes may vary depending on stock availability
Analysis: Protein 90% – Fat 5% – Fibre 1% – Salt 1%