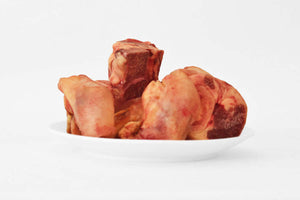 Lovingly sourced beef bones, perfect for treating your four-legged pal to a treat that's both nutritious and delicious! Not only are these bones a tasty treat, they also help promote your pup's dental hygiene and gum health - now that's a win-win! Bon Appetit (woof)!
Individual sizes may vary, depending on stock availability.

Price per 1kg.
Always supervise your dog while feeding bones and never feed cooked bones as this can be very dangerous.